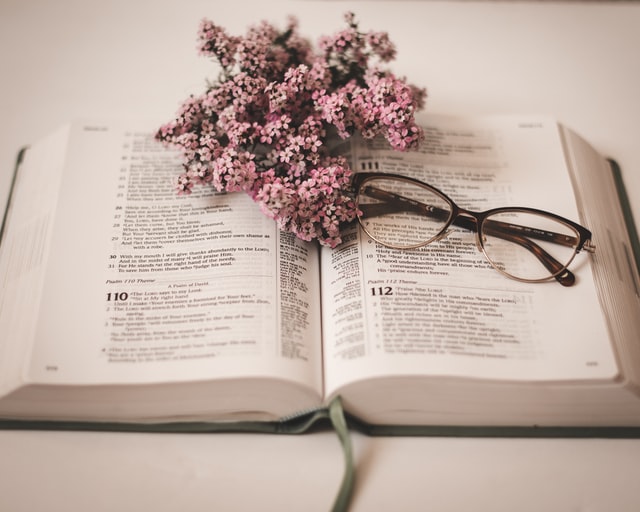 The service will begin at 10:00am:-
Click here to join in.
We will be enjoying 'Virtual Coffee' after the service.
Please have your device microphone and camera switched on if you want to be seen and heard. Then click here to download the ZOOM software (it's free) put the kettle on and join in.
Kemble Source Family Service with Baptism Sunday 8th May at 10.00 am. NOTICES
Welcome to our online service and notices.
Covid restrictions have now been removed by our government but please be aware of other peoples' preferences and concerns in our buildings and respect their choices. We continue to make hand sanitiser and masks available for use.
We have reserved a section of seating, which now extends to the left and right of the main entrance, for our church members who are content to dispense with social distance and masks but across the rest of the building please leave personal space. The Peace will still not be shared with any physical contact and Holy Communion is currently only shared in one kind (bread) as we do not consider the Common Cup wise at present.
Our services from All Saints, Kemble are now being filmed. The link is on our website: https://thesundayservice.gallery.video/thamesheadcofe where you will see a full page image of our logo. When the camera goes live this will become the camera view in All Saints Church. The service sheet and zoom link for coffee will be unchanged from our website.
Home Groups- Everyone Welcome.
For Wed evenings 7:30pm: contact Colin and Binnie Rank
Thurs evenings 7:30pm Home Group on Zoom – just join via our website link or speak to Liz Collins.
Zoom coffee mornings weekdays 10:30 am (link on Virtual Church Hall tab)
Zoom Night Prayer (compline) 9:00 pm Mon, Wed and Fri - via website.
Zoom Prayer Meeting Tuesday 8:30 – 9:00am
Little Fishes on Monday in Kemble village hall 2.00 to 4.00 pm
Open the Book in Kemble School will take place on Thursday.
Poole Keynes Concert - Blue Notes and Siren Sisters – this afternoon in the church at 4pm followed by afternoon tea.
15 May 2.30pm Wild and Messy Church at All Saints. Somerford Keynes
"The Chosen" continues on Tuesday 10th May 7.30 pm to 9.00 pm to be screened in Kemble Church for a further 6 weeks. This is a series of filmed episodes that cover the life of Jesus from when he commences his ministry.
Please join us.
Ukraine. If you would like to make a monetary donation then please contact the DEC (disaster emergency committee) humanitarian appeal which includes the likes of Christian Aid, Oxfam, and Save the Children on their website i.e. https://www.dec.org.uk/appeal/ukraine-humanitarian-appeal
Jill Kingston has also organised a more focused approach so please contact her at kingsjill50@gmail.com if you can help or are interested in donating.
Next Sunday's Service will be Morning Prayer led by Colin Rank at 10.00 a.m.
Todays Family Service with Baptism is all projected on to our screen so an order of service here should not be required.
Hymns for Sunday 8th May 2022
The liturgy today is on powerpoint on the screen via the church camera but the words for the hymns are here:
275 Guide me O thou great redeemer William Williams
Guide me, o thou great Redeemer,
Pilgrim through this barren land;
I am weak, but Thou art mighty,
Hold me with Thy powerful hand:
Bread of heaven, Bread of heaven,
Feed me till I want no more,
Feed me till I want no more.
Open now the crystal fountain
Whence the healing stream doth flow;
Let the fiery, cloudy pillar
Lead me all my journey through:
Strong Deliverer, strong Deliverer,
Be Thou still my strength and shield,
Be Thou still my strength and shield.
When I tread the verge of Jordan
Bid my anxious fears subside;
Death of death, and hell's destruction,
Land me safe on Canaan's side:
Songs of praises, songs of praises,
I will ever give to Thee,
I will ever give to Thee.
352 In Christ Alone Stuart Townend & Keith Getty © Thankyou music
In Christ alone my hope is found,
He is my light, my strength, my song;
This Cornerstone, this solid Ground,
Firm through the fiercest drought and storm.
What heights of love, what depths of peace,
When fears are stilled, when strivings cease!
My Comforter, my All in All,
Here in the love of Christ I stand.
In Christ alone! - who took on flesh,
Fullness of God in helpless babe!
This gift of love and righteousness,
Scorned by the ones He came to save:
Till on that cross as Jesus died,
The wrath of God was satisfied –
For every sin on Him was laid;
Here in the death of Christ I live.
There in the ground His body lay,
Light of the world by darkness slain:
Then bursting forth in glorious Day
Up from the grave He rose again!
And as He stands in victory
Sin's curse has lost its grip on me,
For I am His and He is mine –
Bought with the precious blood of Christ.
No guilt in life, no fear in death,
This is the power of Christ in me;
From life's first cry to final breath,
Jesus commands my destiny.
No power of hell, no scheme of man,
Can ever pluck me from His hand;
Till He returns or calls me home,
Here in the power of Christ I'll stand!
306 He's got the whole world
He's got the whole world in his hand. (x4)
He's got you and me, brother……..
He's got you and me, sister……..
He's got the little tiny baby……..
He's got everybody here……..