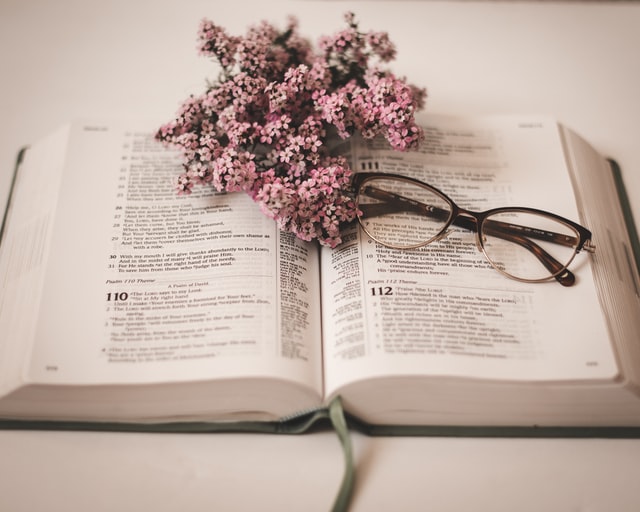 The service will begin at 10:00am:-
Click here to join in.
We will be enjoying 'Virtual Coffee' after the service.
Please have your device microphone and camera switched on if you want to be seen and heard. Then click here to download the ZOOM software (it's free) put the kettle on and join in.
Morning Prayer 1st May 2022
Leader: A welcome to our online service and notices
Welcome to our online service and notices.
Covid restrictions have now been removed by our government but please be aware of other peoples' preferences and concerns in our buildings and respect their choices. We continue to make hand sanitiser and masks available for use.
We have reserved a section of seating, which now extends to the left and right of the main entrance, for our church members who are content to dispense with social distance and masks but across the rest of the building please leave personal space. The Peace will still not be shared with any physical contact and Holy Communion is currently only shared in one kind (bread) as we do not consider the Common Cup wise at present.
Our services from All Saints, Kemble are now being filmed. The link is on our website: https://thesundayservice.gallery.video/thamesheadcofe where you will see a full page image of our logo. When the camera goes live this will become the camera view in All Saints Church. The service sheet and zoom link for coffee will be unchanged from our website.
Home Groups- Everyone Welcome.
For Wed evenings 7:30pm: contact Martin and Jill Kingston
Thurs evenings 7:30pm Home Group on Zoom – just join via our website link or speak to Liz Collins.
Zoom coffee mornings weekdays 10:30 am (link on Virtual Church Hall tab)
Zoom Night Prayer (compline) 9:00 pm Mon, Wed and Fri - via website.
Zoom Prayer Meeting Tuesday 8:30 – 9:00am
Little Fishes on Monday in Kemble village hall 2.00 to 4.00 pm
Open the Book in Kemble School will take place on Thursday.
Poole Keynes Concert - Blue Notes and Siren Sisters – Sunday 8th May at 4pm followed by afternoon tea.
Junior Church at All Saints Kemble is restarting on the first Sunday of every month (as pre-covid) either outside or in the room nextdoor.
"The Chosen" continues on Tuesday 3rd May 7.30 pm to 9.00 pm to be screened in Kemble Church for a further 7 weeks. This is a series of filmed episodes that cover the life of Jesus from when he commences his ministry.
Please join us.
Ukraine. If you would like to make a monetary donation then please contact the DEC (disaster emergency committee) humanitarian appeal which includes the likes of Christian Aid, Oxfam, and Save the Children on their website i.e. https://www.dec.org.uk/appeal/ukraine-humanitarian-appeal
Jill Kingston has also organised a more focused approach so please contact her at kingsjill50@gmail.com if you can help or are interested in donating.
Next Sunday
10:00am will be The Source – Family service with a Baptism
6:00pm is the ZOOM service (link on website) service, our theme is Compassion.
Leader: O Lord open our lips
All: and our mouth shall proclaim your praise.
Leader: The earth belongs to God,
All: the earth and all its people.
Leader: How good it is, how wonderful,
All: To live together in unity.
Leader: Love and faith come together,
All: Justice and peace join hands.
Leader: If Christ's disciples keep silent,
All: These stones would shout aloud.
Leader: O Lord open our lips
All: and our mouth shall proclaim your praise.
Hymn: 638 Charles Wesley.
Rejoice, the Lord is King!
Your Lord and King adore;
Mortals, give thanks, and sing,
And triumph ever more:
Lift up your heart, lift up your voice;
Rejoice! Again I say: rejoice!
Jesus the Saviour reigns,
The God of truth and love;
When He had purged our stains,
He took His seat above:
His kingdom cannot fail,
He rules o'er earth and heaven;
The keys of death and hell
Are to our Jesus given:
He sits at God's right hand
Till all His foes submit,
And bow to His command,
And fall beneath His feet: Charles Wesley
Confession
Leader: Holy God, maker of all
All: Have mercy on us.
Jesus Christ, servant of the poor
All: Have mercy on us.
Holy Spirit, Breath of life.
All: Have mercy on us.
Let us in silence confess our faults and admit our frailty.
Silence
All: Before God, with the people of God,
We confess to our brokenness:
To the ways we wound our lives,
The lives of others,
And the life of the world.
Leader: May God forgive us all, Christ renew us all,
And the Spirit of God enable us to grow in love.
All: Amen.
The Collect ( a gathering prayer for the day)
Almighty Father,
who in your great mercy gladdened the disciples
with the sight of the risen Lord:
give us such knowledge of his presence with us,
that we may be strengthened and sustained by his risen life
and serve you continually in righteousness and truth;
through Jesus Christ your Son our Lord,
who is alive and reigns with you,
in the unity of the Holy Spirit,
one God, now and for ever.
Readings: sit for the reading
Acts 9:1-6 [7-20]
The Conversion of Saul
91 Meanwhile Saul, still breathing threats and murder against the disciples of the Lord, went to the high priest 2 and asked him for letters to the synagogues at Damascus, so that if he found any who belonged to the Way, men or women, he might bring them bound to Jerusalem. 3 Now as he was going along and approaching Damascus, suddenly a light from heaven flashed around him. 4 He fell to the ground and heard a voice saying to him, 'Saul, Saul, why do you persecute me?' 5 He asked, 'Who are you, Lord?' The reply came, 'I am Jesus, whom you are persecuting. 6 But get up and enter the city, and you will be told what you are to do.' 7 The men who were travelling with him stood speechless because they heard the voice but saw no one. 8 Saul got up from the ground, and though his eyes were open, he could see nothing; so they led him by the hand and brought him into Damascus. 9 For three days he was without sight, and neither ate nor drank.
10 Now there was a disciple in Damascus named Ananias. The Lord said to him in a vision, 'Ananias.' He answered, 'Here I am, Lord.' 11 The Lord said to him, 'Get up and go to the street called Straight, and at the house of Judas look for a man of Tarsus named Saul. At this moment he is praying, 12 and he has seen in a vision a man named Ananias come in and lay his hands on him so that he might regain his sight.' 13 But Ananias answered, 'Lord, I have heard from many about this man, how much evil he has done to your saints in Jerusalem; 14 and here he has authority from the chief priests to bind all who invoke your name.' 15 But the Lord said to him, 'Go, for he is an instrument whom I have chosen to bring my name before Gentiles and kings and before the people of Israel; 16 I myself will show him how much he must suffer for the sake of my name.' 17 So Ananias went and entered the house. He laid his hands on Saul[b] and said, 'Brother Saul, the Lord Jesus, who appeared to you on your way here, has sent me so that you may regain your sight and be filled with the Holy Spirit.' 18 And immediately something like scales fell from his eyes, and his sight was restored. Then he got up and was baptized, 19 and after taking some food, he regained his strength.
Saul Preaches in Damascus
For several days he was with the disciples in Damascus, 20 and immediately he began to proclaim Jesus in the synagogues, saying, 'He is the Son of God.'
This is the word of the Lord.
All: Thanks be to God.
Hymn or song 724
The Lord's my Shepherd, I'll not want
He makes me lie in pastures green
He leads me by the still, still waters
His goodness restores my soul
He guides my ways in righteousness
And he anoints my head with oil
And my cup it overflows with joy
I feast on his pure delights
Your beauty and love
Pursue me Lord
All the days of my life
All the days of my life
I'll live in the house of my God all my days
For the rest of my life
Forevermore
And though I walk the darkest path
I will not fear the evil one
For You are with me and Your rod and staff
Are the comforts I need to know
And I will trust in You alone
And I will trust in You alone
For Your endless mercy follows me
Your goodness will lead me home
Stuart Townend© 1986 Kingsway's
Thankyou Music.
Gospel John 21:1-19
Jesus Appears to Seven Disciples
21 1After these things Jesus showed himself again to the disciples by the Sea of Tiberias; and he showed himself in this way. 2 Gathered there together were Simon Peter, Thomas called the Twin, Nathanael of Cana in Galilee, the sons of Zebedee, and two others of his disciples. 3 Simon Peter said to them, 'I am going fishing.' They said to him, 'We will go with you.' They went out and got into the boat, but that night they caught nothing.
4 Just after daybreak, Jesus stood on the beach; but the disciples did not know that it was Jesus. 5 Jesus said to them, 'Children, you have no fish, have you?' They answered him, 'No.' 6 He said to them, 'Cast the net to the right side of the boat, and you will find some.' So they cast it, and now they were not able to haul it in because there were so many fish. 7 That disciple whom Jesus loved said to Peter, 'It is the Lord!' When Simon Peter heard that it was the Lord, he put on some clothes, for he was naked, and jumped into the lake. 8 But the other disciples came in the boat, dragging the net full of fish, for they were not far from the land, only about a hundred yards off.
9 When they had gone ashore, they saw a charcoal fire there, with fish on it, and bread. 10 Jesus said to them, 'Bring some of the fish that you have just caught.' 11 So Simon Peter went aboard and hauled the net ashore, full of large fish, a hundred and fifty-three of them; and though there were so many, the net was not torn. 12 Jesus said to them, 'Come and have breakfast.' Now none of the disciples dared to ask him, 'Who are you?' because they knew it was the Lord. 13 Jesus came and took the bread and gave it to them, and did the same with the fish. 14 This was now the third time that Jesus appeared to the disciples after he was raised from the dead.
Jesus and Peter
15 When they had finished breakfast, Jesus said to Simon Peter, 'Simon son of John, do you love me more than these?' He said to him, 'Yes, Lord; you know that I love you.' Jesus said to him, 'Feed my lambs.' 16 A second time he said to him, 'Simon son of John, do you love me?' He said to him, 'Yes, Lord; you know that I love you.' Jesus said to him, 'Tend my sheep.' 17 He said to him the third time, 'Simon son of John, do you love me?' Peter felt hurt because he said to him the third time, 'Do you love me?' And he said to him, 'Lord, you know everything; you know that I love you.' Jesus said to him, 'Feed my sheep. 18 Very truly, I tell you, when you were younger, you used to fasten your own belt and to go wherever you wished. But when you grow old, you will stretch out your hands, and someone else will fasten a belt around you and take you where you do not wish to go.' 19 (He said this to indicate the kind of death by which he would glorify God.) After this he said to him, 'Follow me.'
This is the word of the Lord.
All: Thanks be to God.
Sermon
The Creed We stand
Let us declare our faith in God, Father, Son and Holy Spirit.
All: We believe in God the Father,
from whom every family
in heaven and on earth is named.
We believe in God the Son,
who lives in our hearts through faith,
and fills us with his love.
We believe in God the Holy Spirit,
who strengthens us
with power from on high.
We believe in one God;
Father, Son and Holy Spirit.
Amen.
Prayers (end with Lord's Prayer)
We say the Lord's Prayer together
Our Father in heaven,
Hallowed be your name,
Your kingdom come,
Your will be done on earth as it is in heaven,
Give us today our daily bread,
Forgive us our sins,
As we forgive those who sin against us,
Save us in the time of trial
And deliver us from evil,
For the kingdom, the power and the glory are yours, now and forever. Amen.
Hymn: 430
Let there be love shared among us,
Let there be love in our eyes;
May now Your love sweep this nation,
Cause us, O Lord, to arise.
Give us a fresh understanding
Of brotherly love that is real;
Let there be love shared among us,
Let there be love.
Dave Bilbrough. Copyright © 1979 Kingsway's
Thankyou Music.
The Affirmation The following responsory MAY be used
Leader: With the whole church
All: We affirm that we are made in God's image,
Befriended by Christ, empowered by the Spirit.
Leader: With people everywhere,
All: We affirm God's goodness at the heart of humanity, planted more deeply than all that is wrong.
Leader: With all creation
All: We celebrate the miracle and wonder of life;
The unfolding purposes of God,
Forever at work in ourselves and the world.
Hymn or song 798
We have a gospel to proclaim,
Good news for all throughout the earth;
The gospel of a Saviour's name:
We sing His glory, tell His worth.
Tell of His birth at Bethlehem,
Not in a royal house or hall
But in a stable dark and dim:
The Word made flesh, a light for all.
Tell of His death at Calvary,
Hated by those He came to save;
In lonely suffering on the cross
For all He loved His life He gave.
Tell of that glorious Easter morn:
Empty the tomb, for He was free.
He broke the power of death and hell
That we might share His victory.
Tell of His reign at God's right hand,
By all creation glorified;
He sends His Spirit on His Church
To live for Him, the Lamb who died.
Now we rejoice to name Him King:
Jesus is Lord of all the earth.
This gospel message we proclaim:
We sing His glory, tell His worth.
©Edward Joseph Burns
Leader: This is the day that the Lord has made;
All: We will rejoice and be glad in it.
Leader: We will not offer to God
All: Offerings that cost us nothing.
This or another Blessing or the Grace:
Christ the Good Shepherd,
Who laid down his life for the sheep,
Draw you and all who hear his voice,
To be one flock within one fold;
And the blessing of God Almighty
The Father, the Son, and the Holy Spirit,
Be with you and remain with you always, Amen.
OR The Grace
May the grace of our Lord Jesus Christ, and the love of God, and the fellowship of the Holy Spirit be with us all, now and evermore. Amen.

All: Filled with the Spirit's power,
We go in the light and peace of Christ.
CCLI Streaming Plus Licence 1844710 The Iona Community, Wild Goose Publications, Some material © the Archbishops Council 2000