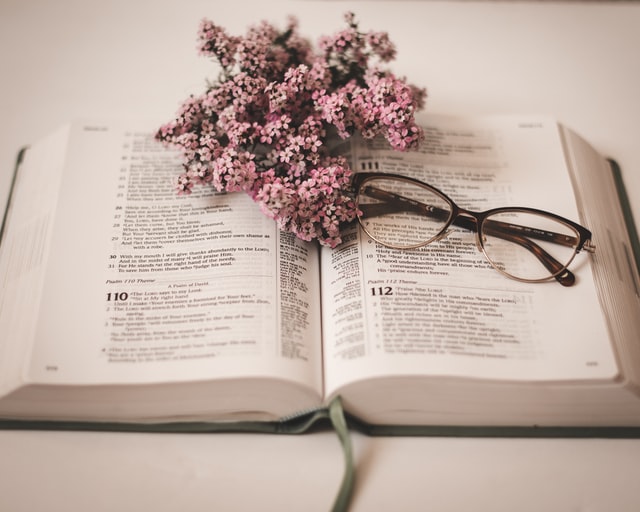 The service will begin at 10:00am:-
Click here to join in.
We will be enjoying 'Virtual Coffee' after the service.
Please have your device microphone and camera switched on if you want to be seen and heard. Then click here to download the ZOOM software (it's free) put the kettle on and join in.
Kemble Morning Prayer Service
Sunday 15th May at 10.00 am.
NOTICES
Welcome to our online service and notices.
Covid restrictions have now been removed by our government but please be aware of other peoples' preferences and concerns in our buildings and respect their choices.
Our services from All Saints, Kemble are now being filmed. The link is on our website: https://thesundayservice.gallery.video/thamesheadcofe where you will see a full page image of our logo. The service sheet and zoom link for coffee will be unchanged from our website.
Home Groups- Everyone Welcome.
For Wed evenings 7:30pm: contact Colin and Binnie Rank
Thurs evenings 7:30pm Home Group on Zoom – just join via our website link or speak to Liz Collins.
Zoom coffee mornings weekdays 10:30 am (link on Virtual Church Hall tab)
Zoom Night Prayer (compline) 9:00 pm Mon, Wed and Fri - via website.
Zoom Prayer Meeting Tuesday 8:30 – 9:00am
Little Fishes on Monday in Kemble village hall 2.00 to 4.00 pm
Open the Book in Kemble School will take place on Thursday.
There will also be Wild & Messy Church this afternoon at 2.30 pm at Somerford Keynes for fun, games, craft and worship, both indoors and out.
"The Chosen" continues on Tuesday 17th May 7.30 pm to 9.00 pm and will be screened in Kemble Church for a further 5 weeks. This is a series of filmed episodes that cover the life of Jesus from when he commences his ministry.
Ukraine. If you would like to make a monetary donation then please contact the DEC (disaster emergency committee) humanitarian appeal which includes the likes of Christian Aid, Oxfam, and Save the Children on their website i.e. https://www.dec.org.uk/appeal/ukraine-humanitarian-appeal
Jill Kingston has also organised a more focused approach so please contact her at kingsjill50@gmail.com if you can help or are interested in donating.
Next Sunday's Service 22nd May 2022 will be a Joint Benefice Service at 10.00 a.m. at Coates Village Hall.. All are welcome and there will be refreshments provided. Come along to experience something new. Please note that as this service cannot be streamed there will be no online service on May 22nd.
Our next service at Kemble will be Holy Communion with Baptism on Sunday 29th May at 10.00 am followed by the Annual Parish Church Meeting (APCM) at around 10.45. All are welcome to both and we will be electing the officers of the Parochial Church Council (PCC) plus members of the PCC at the APCM. Being a member of the PCC gives you a chance to participate in the current running and future direction of our church and if you are interested in taking part then please contact Mark Wilton on 07802 350866 or email durlstonsk@aol.com or Jean Whitehead at jeanandbobwhitehead@hotmail.co.uk
Leader: O Lord open our lips
All: and our mouth shall proclaim your praise.
Leader: The earth belongs to God,
All: the earth and all its people.
Leader: How good it is, how wonderful,
All: To live together in unity.
Leader: Love and faith come together,
All: Justice and peace join hands.
Leader: If Christ's disciples keep silent,
All: These stones would shout aloud.
Leader: O Lord open our lips
All: and our mouth shall proclaim your praise.
Hymn: 819 Sydney Carter © 1965 Stainer & Bell Ltd
When I needed a neighbour,
Were you there, were you there?
When I needed a neighbour, were you there?
And the creed and the colour
And the name won't matter,
Were you there?
I was hungry and thirsty,
Were you there, were you there?
I was hungry and thirsty, were you there?
I was cold, I was naked,
Were you there, were you there?
I was cold, I was naked, were you there?
When I needed a shelter,
Were you there, were you there?
When I needed a shelter, were you there?
When I needed a healer,
Were you there, were you there?
When I needed a healer, were you there?
Wherever you travel,
I'll be there, I'll be there.
Wherever you travel, I'll be there.
And the creed and the colour
And the name won't matter,
I'll be there.
Confession
Leader: Holy God, maker of all
All: Have mercy on us.
Jesus Christ, servant of the poor
All: Have mercy on us.
Holy Spirit, Breath of life.
All: Have mercy on us.
Let us in silence confess our faults and admit our frailty.
Silence
All: Before God, with the people of God,
We confess to our brokenness:
To the ways we wound our lives,
The lives of others,
And the life of the world.
Leader: May God forgive us all, Christ renew us all,
And the Spirit of God enable us to grow in love.
All: Amen.
The Collect ( a gathering prayer for the day)
Almighty God,
who through your only-begotten Son Jesus Christ
have overcome death and opened to us
the gate of everlasting life:
grant that, as by your grace going before us
you put into our minds good desires,
so by your continual help
we may bring them to good effect;
through Jesus Christ our risen Lord,
who is alive and reigns with you,
in the unity of the Holy Spirit,
one God, now and for ever.
Readings: sit for the reading
Acts 11:1-18 NRSV
Peter's Report to the Church at Jerusalem
11 Now the apostles and the believers who were in Judea heard that the Gentiles had also accepted the word of God. 2 So when Peter went up to Jerusalem, the circumcised believers[b] criticized him, 3 saying, 'Why did you go to uncircumcised men and eat with them?' 4 Then Peter began to explain it to them, step by step, saying, 5 'I was in the city of Joppa praying, and in a trance I saw a vision. There was something like a large sheet coming down from heaven, being lowered by its four corners; and it came close to me. 6 As I looked at it closely I saw four-footed animals, beasts of prey, reptiles, and birds of the air. 7 I also heard a voice saying to me, "Get up, Peter; kill and eat." 8 But I replied, "By no means, Lord; for nothing profane or unclean has ever entered my mouth." 9 But a second time the voice answered from heaven, "What God has made clean, you must not call profane." 10 This happened three times; then everything was pulled up again to heaven. 11 At that very moment three men, sent to me from Caesarea, arrived at the house where we were. 12 The Spirit told me to go with them and not to make a distinction between them and us.[c] These six brothers also accompanied me, and we entered the man's house. 13 He told us how he had seen the angel standing in his house and saying, "Send to Joppa and bring Simon, who is called Peter; 14 he will give you a message by which you and your entire household will be saved." 15 And as I began to speak, the Holy Spirit fell upon them just as it had upon us at the beginning. 16 And I remembered the word of the Lord, how he had said, "John baptized with water, but you will be baptized with the Holy Spirit." 17 If then God gave them the same gift that he gave us when we believed in the Lord Jesus Christ, who was I that I could hinder God?' 18 When they heard this, they were silenced. And they praised God, saying, 'Then God has given even to the Gentiles the repentance that leads to life.'
This is the word of the Lord.
All: Thanks be to God.
Hymn or song 120 Come down, O love divine
after Bianco da Siena (1367-1434) Richard F. Littledale (1833-90)
Come down, O love divine,
Seek Thou this soul of mine
And visit it with Thine own ardour glowing;
O Comforter, draw near,
Within my heart appear,
And kindle it, Thy holy flame bestowing.
O let it freely burn,
Till earthly passions turn
To dust and ashes, in its heat consuming;
And let Thy glorious light
Shine ever on my sight,
And clothe me round, the while my path illuming.
Let holy charity
Mine outward vesture be,
And lowliness become mine inner clothing;
True lowliness of heart,
Which takes the humbler part,
And o'er its own shortcomings weeps with loathing.
And so the yearning strong,
With which the soul will long,
Shall far outpass the power of human telling;
For none can guess its grace,
Till he become the place
Wherein the Holy Spirit makes His dwelling.
John 13:31-35 NRSV
The New Commandment
31 When he had gone out, Jesus said, 'Now the Son of Man has been glorified, and God has been glorified in him.
32 If God has been glorified in him, God will also glorify him in himself and will glorify him at once.
33 Little children, I am with you only a little longer. You will look for me; and as I said to the Jews so now I say to you, "Where I am going, you cannot come."
34 I give you a new commandment, that you love one another. Just as I have loved you, you also should love one another.
35 By this everyone will know that you are my disciples, if you have love for one another.'
This is the word of the Lord.
All: Thanks be to God.
Sermon
The Creed We stand
Let us declare our faith in God, Father, Son and Holy Spirit.
All: We believe in God the Father,
from whom every family
in heaven and on earth is named.
We believe in God the Son,
who lives in our hearts through faith,
and fills us with his love.
We believe in God the Holy Spirit,
who strengthens us
with power from on high.
We believe in one God;
Father, Son and Holy Spirit.
Amen.
Prayers (end with Lord's Prayer)
We say the Lord's Prayer together
Our Father in heaven,
Hallowed be your name,
Your kingdom come,
Your will be done on earth as it is in heaven,
Give us today our daily bread,
Forgive us our sins,
As we forgive those who sin against us,
Save us in the time of trial
And deliver us from evil,
For the kingdom, the power and the glory are yours, now and forever. Amen.
The Affirmation The following responsory MAY be used
Leader: With the whole church
All: We affirm that we are made in God's image,
Befriended by Christ, empowered by the Spirit.
Leader: With people everywhere,
All: We affirm God's goodness at the heart of humanity, planted more deeply than all that is wrong.
Leader: With all creation
All: We celebrate the miracle and wonder of life;
The unfolding purposes of God,
Forever at work in ourselves and the world.
Hymn: 489 Lord, you have my heart
Martin Smith. © 1992 Kingsway's Thankyou Music.
Lord, you have my heart,
And I will search for Yours;
Jesus, take my life and lead me on.
Lord, You have my heart,
And I will search for Yours;
Let me be to You a sacrifice.
And I will praise you, Lord. (Men)
I will praise You, Lord. (Women)
And I will sing of love come down. (Men)
I will sing of love come down. (Women)
And as You show Your face, (Men)
Show Your face, (Women)
We'll see Your glory here. (All)
Leader: This is the day that the Lord has made;
All: We will rejoice and be glad in it.
Leader: We will not offer to God
All: Offerings that cost us nothing.
This or another Blessing or the Grace:
Christ the Good Shepherd,
Who laid down his life for the sheep,
Draw you and all who hear his voice,
To be one flock within one fold;
And the blessing of God Almighty
The Father, the Son, and the Holy Spirit,
Be with you and remain with you always, Amen.
OR The Grace
May the grace of our Lord Jesus Christ, and the love of God, and the fellowship of the Holy Spirit be with us all, now and evermore. Amen.

All: Filled with the Spirit's power,
We go in the light and peace of Christ.
CCLI Streaming Plus Licence 1844710 The Iona Community, Wild Goose Publications, Some material © the Archbishops Council 2000