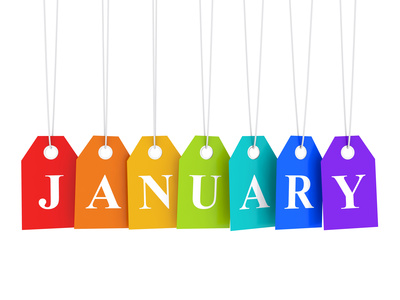 You may find it helpful to print out this page before the service begins. Scroll to the bottom for the Printer version.
The Live Stream has now moved from YouTube to
'The Sunday Service' Live Link from All Saint's Kemble
The service will begin at 10:00am:-
Click here to join in.
Morning Prayer
Leader: O Lord open our lips
All: and our mouth shall proclaim your praise.
Leader: Give us the joy of your saving help
All: and sustain us with your life-giving Spirit.
Hymn: 479 Lord the light of your love
Lord, the light of your love is shining,
In the midst of the darkness, shining;
Jesus, Light of the world, shine upon us,
Set us free by the truth You now bring us,
Shine on me, shine on me.
Shine, Jesus, shine,
Fill this land with the Father's glory;
Blaze, Spirit, blaze,
Set our hearts on fire.
Flow, river, flow,
Flood the nations with grace and mercy;
Send forth Your word,
Lord, and let there be light.
Lord, I come to Your awesome presence,
From the shadows into Your radiance;
By the blood I may enter Your brightness,
Search me, try me, consume all my darkness.
Shine on me, shine on me.
As we gaze on Your kingly brightness
So our faces display Your likeness.
Ever changing from glory to glory,
Mirrored here may our lives tell Your story.
Shine on me, shine on me.
© Graham Kendrick
Leader: O God, who calls all life into being,
All: The earth, sea and sky are yours.
Leader: Your presence is all around us,
All: Your Spirit enlivens all who walk the earth,
With her we yearn for justice to be done,
For creation to be freed from bondage,
For the hungry to be fed,
For captives to be released,
For your kingdom of peace to come on earth.
Confession
The Spirit of the Lord fills the world and knows every word and deed.
Let us then open ourselves to the Lord and confess our sin in penitence and faith.
We have not always worshiped God, our creator.
All: Lord, have mercy.
We have not always followed Christ our Saviour.
All: Christ, have mercy.
We have not always trusted in the Spirit, our guide.
All: Lord have mercy.
May the Father forgive us by the death of his Son and strengthen us to live in the power of the Spirit all our days.
All: Amen.
The Collect
God our creator,
Who in the beginning
Commanded the light to shine out of darkness
We pray that the light of the glorious gospel of Christ may dispel the darkness of ignorance and unbelief,
Shine into the hearts of all your people,
And reveal the knowledge of your glory
In the face of Jesus Christ your Son our Lord,
Who is alive and reigns with you,
In the unity of the Holy Spirit,
One God, now and forever. Amen.
Readings: sit for the reading
Hebrews 2: 14-end ©NRSV
14 Since, therefore, the children share flesh and blood, he himself likewise shared the same things, so that through death he might destroy the one who has the power of death, that is, the devil, 15 and free those who all their lives were held in slavery by the fear of death. 16 For it is clear that he did not come to help angels, but the descendants of Abraham. 17 Therefore he had to become like his brothers and sisters in every respect, so that he might be a merciful and faithful high priest in the service of God, to make a sacrifice of atonement for the sins of the people. 18 Because he himself was tested by what he suffered, he is able to help those who are being tested.
This is the word of the Lord.
All: Thanks be to God.
Luke 2: 22-40 ©NRSV
Jesus Is Presented in the Temple
22 When the time came for their purification according to the law of Moses, they brought him up to Jerusalem to present him to the Lord 23 (as it is written in the law of the Lord, 'Every firstborn male shall be designated as holy to the Lord'), 24 and they offered a sacrifice according to what is stated in the law of the Lord, 'a pair of turtle-doves or two young pigeons.'
25 Now there was a man in Jerusalem whose name was Simeon; this man was righteous and devout, looking forward to the consolation of Israel, and the Holy Spirit rested on him. 26 It had been revealed to him by the Holy Spirit that he would not see death before he had seen the Lord's Messiah. 27 Guided by the Spirit, Simeon came into the temple; and when the parents brought in the child Jesus, to do for him what was customary under the law, 28 Simeon took him in his arms and praised God, saying,
29 'Master, now you are dismissing your servant in peace,
according to your word;
30 for my eyes have seen your salvation,
31 which you have prepared in the presence of all peoples,
32 a light for revelation to the Gentiles
and for glory to your people Israel.'
33 And the child's father and mother were amazed at what was being said about him. 34 Then Simeon[f] blessed them and said to his mother Mary, 'This child is destined for the falling and the rising of many in Israel, and to be a sign that will be opposed 35 so that the inner thoughts of many will be revealed—and a sword will pierce your own soul too.'
36 There was also a prophet, Anna the daughter of Phanuel, of the tribe of Asher. She was of a great age, having lived with her husband for seven years after her marriage, 37 then as a widow to the age of eighty-four. She never left the temple but worshipped there with fasting and prayer night and day. 38 At that moment she came, and began to praise God and to speak about the child to all who were looking for the redemption of Jerusalem.
39 When they had finished everything required by the law of the Lord, they returned to Galilee, to their own town of Nazareth. 40 The child grew and became strong, filled with wisdom; and the favour of God was upon him.
This is the word of the Lord.
All: Thanks be to God.
Hymn or song 762 This little light of mine
Refrain:
This little light of mine, I'm gonna let it shine.
This little light of mine, I'm gonna let it shine.
This little light of mine, I'm gonna let it shine,
let it shine, let it shine, let it shine.
1 The light that shines is the light of love,
lights the darkness from above,
it shines on me and it shines on you,
and shows what the power of love can do.
I'm gonna shine my light both far and near,
I'm gonna shine my light both bright and clear.
Where there's a dark corner in this land
I'm gonna let my little light shine. [Refrain]
2 On Monday he gave me the gift of love,
Tuesday peace came from above.
On Wednesday he told me to have more faith,
on Thursday he gave me a little more grace.
On Friday he told me just to watch and pray,
on Saturday he told me just what to say,
on Sunday he gave me the pow'r divine
to let my little light shine. [Refrain]
Sermon
The Creed We stand
Let us declare our faith in God, Father, Son and Holy Spirit.
All: We believe in God the Father,
from whom every family
in heaven and on earth is named.
We believe in God the Son,
who lives in our hearts through faith,
and fills us with his love.
We believe in God the Holy Spirit,
who strengthens us
with power from on high.
We believe in one God;
Father, Son and Holy Spirit.
Amen.
Prayers (end with Lord's Prayer)
We say the Lord's Prayer together
Our Father in heaven,
Hallowed be your name,
Your kingdom come,
Your will be done on earth as it is in heaven,
Give us today our daily bread,
Forgive us our sins,
As we forgive those who sin against us,
Save us in the time of trial
And deliver us from evil,
For the kingdom, the power and the glory are yours, now and forever. Amen.
Hymn: 377 Jesus bids us shine
Jesus bids us shine with a pure, clear light,




Like a little candle burning in the night;




In this world of darkness, we must shine,




You in your small corner, and I in mine.

Jesus bids us shine, first of all for Him;




Well He sees and knows it if our light grows dim;




He looks down from heaven, to see us shine,




You in your small corner, and I in mine.

Jesus bids us shine, then, for all around




Many kinds of darkness in this world abound:




Sin, and want, and sorrow—so we must shine,




You in your small corner, and I in mine.
The Power of Love The following responsory MAY be used
Leader: Out of death came life
All: and good defeated evil.
An empty cross and an empty tomb,
A nail mark shown and a presence known.
Leader: Out of sorrow came joy,
All: and God sent the Spirit:
Leader: coming like fire to all people and all ages,
All: coming to birth in the water of life.
Leader: Out of difference came unity
All: and God's people were called:
Leader: Called to receive him in bread and wine.
All: Called to be free in the power of love.
Leader: For when the Holy Spirit comes upon you,
You will be filled with power
All: and be witnesses for Christ to the ends of the earth.
Hymn or song 200 Forth in they name O Lord I Go
Forth in thy Name, O Lord, I go,
my daily labour to pursue;
thee, only thee, resolved to know
in all I think or speak or do.

The task thy wisdom hath assigned,
O let me cheerfully fulfil;
in all my works thy presence find,
and prove thy good and perfect will.

Thee may I set at my right hand,
whose eyes mine inmost substance see,
and labor on at thy command,
and offer all my works to thee.

Give me to bear thy easy yoke,
and every moment watch and pray,
and still to things eternal look,
and hasten to thy glorious day.

For thee delightfully employ
whate'er thy bounteous grace hath given;
and run my course with even joy,
and closely walk with thee to heav'n.
Charles Wesley
Blessing or the Grace:
May Christ's holy, healing, enabling Spirit be with you and guide you on your way at every change and turn;
And the blessing of God almighty,
The Father, the Son, and the Holy Spirit,
Be with you and remain with you always, Amen.
OR The Grace
May the grace of our Lord Jesus Christ, and the love of God, and the fellowship of the Holy Spirit be with us all, now and evermore. Amen.

All: Filled with the Spirit's power,
We go in the light and peace of Christ.
CCLI Streaming Plus Licence 1844710 The Iona Community, Wild Goose Publications, Some material © the Archbishops Council 2000
We will be enjoying 'Virtual Coffee' after the service.
Please have your device microphone and camera switched on if you want to be seen and heard. Then click here to download the ZOOM software (it's free) put the kettle on and join in.