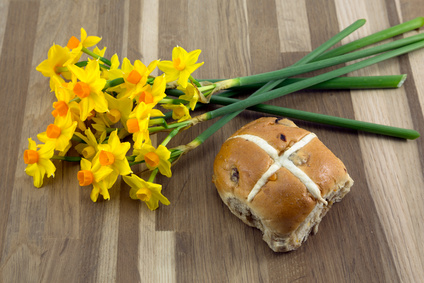 You may find it helpful to print out this page before the service begins. Scroll to the bottom for the Printer version.
The Live Stream has now moved from YouTube to
'The Sunday Service' Live Link from All Saint's Kemble
The service will begin at 10:00am:-
Click here to join in.
We will be enjoying 'Virtual Coffee' after the service.
Please have your device microphone and camera switched on if you want to be seen and heard. Then click here to download the ZOOM software (it's free) put the kettle on and join in.
The Season of Lent
A Service of Morning Prayer
Welcome and notices
April at 10.00 am - NOTICES
Welcome to our online service and notices
Zoom Children's Church is at 9:30am via a private link please message rector@thamesheadchurches.org.uk for how to join or see our website.
Little Fishes on Monday 4th April in Kemble village hall 2.00 pm to 4.00 pm
Home Groups- Everyone Welcome.
For Wed evenings 7:30pm: contact Martin and Jill Kingston
Thurs 7:30pm on Zoom – just join via our website link or speak to Liz Collins.
Zoom coffee mornings weekdays 10:30 am (link on Virtual Church Hall tab)
Zoom Night Prayer (compline) 9:00 pm Mon, Wed and Fri - via website.
Zoom Prayer Meeting Tuesday 8:30 – 9:00am
Open the Book in Kemble School will next take place after Easter.
Choir practice in Church on Tuesday evening at 8.00 pm.
Ukraine. If you would like to make a monetary donation then please contact the DEC (disaster emergency committee) humanitarian appeal which includes the likes of Christian Aid, Oxfam, and Save the Children on their website i.e. https://www.dec.org.uk/appeal/ukraine-humanitarian-appeal
Jill Kingston has also organised a more focused approach so please contact her at kingsjill50@gmail.com if you can help or are interested in donating.
Next week April 10th there will be a Palm Sunday walk starting with prayers at Somerford Keynes at 10.00 a.m. we walk at 10:15 to St Michael's Poole Keynes pausing to pray before continuing to Kemble, finishing with Morning Prayer at approximately 11.15 am led by the Rev. Trevor Kemp.
There will also be a Palm Sunday walk from St Kenelm Sapperton leaving at 10:15 for St Luke Frampton Mansell and a short service.
Wild and Messy church will be on Good Friday at Somerford Keynes at 2.30 pm. Any volunteers to help then please contact Liz Collins or Juliette Jago.
April 14th Maundy Thursday
11:00am Gloucester Cathedral and our bishops invite everyone to join them for the traditional Maundy Thursday service.
7:30pm All Saints Kemble service of HC before Good Friday. No foot washing this year but the first part of the service will be a reflection on Trevor's recent pilgrimage to the Holy Land followed by a traditional ending.
Covid restrictions have now been removed but please be aware of other peoples' preferences and concerns in our buildings and respect their choices.
We continue to make hand sanitiser and masks available for those who want them.
We have reserved a section of seating, which now extends to the left and right of the main entrance, for our church members who are content to dispense with social distance and masks but across the rest of the building please leave personal space. The Peace will still not be shared with any physical contact and Holy Communion is currently only shared in one kind (bread) as we do not consider the Common Cup wise at present.
Our services from All Saints, Kemble are now being filmed. The link is on our website: https://thesundayservice.gallery.video/thamesheadcofe where you will see a full page image of our logo. When the camera goes live this will become the camera view in All Saints Church. The service sheet and zoom link for coffee will be unchanged from our website.
Leader: We meet in the presence of God
All: Who knows our needs,
Hears our cries,
Feels our pain,
And heals our wounds.
Leader: Lord God,
In this world where goodness and evil
Continue to clash with each other,
Instil in us, and in all your people,
Discernment to see what is right,
Faith to believe what is right,
And courage to do what is right.
Keep us aware of the subtlety of sin,
And preserve us, body, mind and soul,
Through the power of your Holy Spirit.
Amen.
HYMN 36: And can it be
And can it be that I should gain
An interest in the Saviour's blood?
Died He for me, who caused His pain?
For me, who Him to death pursued?
Amazing love! how can it be
That Thou, my God, shouldst die for me?
'Tis mystery all! The Immortal dies:
Who can explore His strange design?
In vain the first-born seraph tries
To sound the depths of love divine!
'Tis mercy all! let earth adore,
Let angel minds inquire no more.
He left His Father's throne above,
So free, so infinite His grace;
Emptied Himself of all but love,
And bled for Adam's helpless race.
'Tis mercy all, immense and free;
For, O my God, it found out me.
Long my imprisoned spirit lay
Fast bound in sin and nature's night;
Thine eye diffused a quickening ray,
I woke, the dungeon flamed with light;
My chains fell off, my heart was free;
I rose, went forth, and followed Thee.
No condemnation now I dread;
Jesus, and all in Him, is mine!
Alive in Him, my living Head,
And clothed in righteousness divine,
Bold I approach the eternal throne,
And claim the crown, through Christ my own.
Charles Wesley
Confession Let us pray
Leader: Christ himself bore our sins in his body on the cross
So that, free from sin, we might live for righteousness;
By his wounds we have been healed.
Let us confess our sins
cf 1 Peter 2:24
silence
Leader: Son of Mary
All: have mercy on us.
Leader: Carpenter of Nazareth
All: have mercy on us.
Leader: Healer of the sick
All: have mercy on us.
Leader: Bringer of good news
All: have mercy on us.
Leader: saviour of the poor
All: have mercy on us.
Leader: disturber of the mighty
All: have mercy on us.
Leader: contradictor of the smooth
All: have mercy on us.
Leader: destroyer of false religion
All: have mercy on us.
Leader: You, who moves towards Jerusalem
Trailing hope and hell behind you,
All: have mercy on us.
Leader: You, who calls us sister, mother, brother, friend
And who asks us to come with you,
All: have mercy on us.
Leader: May the God of love and power
Forgive you and free you from your sins,
Heal and strengthen you by his Spirit,
And raise you to new life in Christ our Lord. Amen.
Collect (silence is kept)
Most merciful God,
Who by the death and resurrection of your son Jesus Christ
Delivered and saved the world:
Grant that by faith in him who suffered on the cross
We may triumph in the power of his victory;
Who is alive and reigns with you,
In the unity of the Holy Spirit,
One God, now and for ever. Amen.
LITURGY OF THE WORD
Old Testament or Epistle readings, at the end of which is said:
Philippians 3: 4b -14 ©NRSV
If anyone else has reason to be confident in the flesh, I have more: 5 circumcised on the eighth day, a member of the people of Israel, of the tribe of Benjamin, a Hebrew born of Hebrews; as to the law, a Pharisee; 6 as to zeal, a persecutor of the church; as to righteousness under the law, blameless.
7 Yet whatever gains I had, these I have come to regard as loss because of Christ. 8 More than that, I regard everything as loss because of the surpassing value of knowing Christ Jesus my Lord. For his sake I have suffered the loss of all things, and I regard them as rubbish, in order that I may gain Christ 9 and be found in him, not having a righteousness of my own that comes from the law, but one that comes through faith in Christ, the righteousness from God based on faith. 10 I want to know Christ and the power of his resurrection and the sharing of his sufferings by becoming like him in his death, 11 if somehow I may attain the resurrection from the dead.
12 Not that I have already obtained this or have already reached the goal; but I press on to make it my own, because Christ Jesus has made me his own. 13 Beloved, I do not consider that I have made it my own; but this one thing I do: forgetting what lies behind and straining forward to what lies ahead, 14 I press on towards the goal for the prize of the heavenly call of God in Christ Jesus.
Reader: This is the Word of the Lord.
All: Thanks be to God.
HYMN 850: You laid aside your majesty,
You laid aside your majesty,
Gave up everything for me,
Suffered at the hands of those You had created.
You took all my guilt and shame,
When You died and rose again;
Now today You reign,
In heaven and earth exalted.
I really want to worship You, my Lord,
You have won my heart
And I am Yours for ever and ever;
I will love You.
You are the only one who died for me,
Gave Your life to set me free,
So I lift my voice to You in adoration.
Noel Richards ©Thankyou music
A second reading with response as above or
Gospel Reading
Reader: Praise to you O Christ, King of eternal glory.
Your word is a lamp to my feet and a light to my path. Psalm 119: 105
All: Praise to you O Christ, King of eternal glory.
Hear the Gospel of our Lord Jesus Christ according to Saint…..
All: Glory to you, O Lord.
John 12: 1-8 © NRSV
Mary Anoints Jesus
Six days before the Passover Jesus came to Bethany, the home of Lazarus, whom he had raised from the dead. 2 There they gave a dinner for him. Martha served, and Lazarus was one of those at the table with him. 3 Mary took a pound of costly perfume made of pure nard, anointed Jesus' feet, and wiped them with her hair. The house was filled with the fragrance of the perfume. 4 But Judas Iscariot, one of his disciples (the one who was about to betray him), said, 5 'Why was this perfume not sold for three hundred denarii and the money given to the poor?' 6 (He said this not because he cared about the poor, but because he was a thief; he kept the common purse and used to steal what was put into it.) 7 Jesus said, 'Leave her alone. She bought it so that she might keep it for the day of my burial. 8 You always have the poor with you, but you do not always have me.'
At the end:
This is the Gospel of Christ.
All: Praise to you, O Christ.
SERMON
THE CREED
Let us declare our faith in the resurrection of our Lord Jesus Christ.
Leader: Do you believe and trust in God the Father,
Source of all being and life, the one for whom we exist?
All: We believe and trust in him.
Leader: do you believe and trust in God the Son,
Who took our human nature,
Died for us and rose again?
All: We believe and trust in him.
Leader: Do you believe and trust in God the Holy Spirit,
Who gives life to the people of God
And makes Christ known in the world?
All: We believe and trust in him.
Leader: This is the faith of the Church.
All: This is our faith,
We believe and trust in one God,
Father, Son and Holy Spirit. Amen.
HYMN 237: God forgave my sin in Jesus name
God forgave my sin in Jesus' name,
I've been born again in Jesus' name;
And in Jesus' name I come to you
To share His love as He told me to.
He said: 'Freely, freely, you have received,
Freely, freely give;
Go in My name, and because you believe
Others will know that I live.'
All power is given in Jesus' name,
In earth and heaven in Jesus' name;
And in Jesus' name I come to you
To share His power as He told me to.
Carol Owens © BudJohn songs
PRAYERS OF INTERCESSION
We pray for God to fill us with his Holy Spirit, for the church of God, for those who suffer or are in need, for our community, for those whom God has placed on our hearts.
The Lord's Prayer is shared together as we finish our intercessions
All: Our Father in heaven,
hallowed be your name;
your kingdom come;
your will be done;
on earth as in heaven.
Give us today our daily bread.
Forgive us our sins,
as we forgive those who sin against us.
And do not let us fall into temptation;
but deliver us from evil.
For the kingdom, the power
and the glory are yours
now and for ever. Amen.
HYMN 743: There is a redeemer
There is a redeemer,
Jesus, God's own Son,
Precious Lamb of God, Messiah,
Holy One.
Thank You, O my Father,
For giving us Your Son,
And leaving Your Spirit—
Till the work on earth is done.
Jesus my Redeemer,
Name above all names,
Precious Lamb of God, Messiah,
O for sinners slain.
When I stand in glory
I will see His face,
And there I'll serve my King forever
In that holy place.
Melody Green© Birdwing Music
The Closing response may be used:
Leader: The servant is coming whom God upholds,
The chosen one in whom God delights.
All: On him God's Spirit firmly rests,
By him God's justice will be done.
Leader: He will not shout or raise his voice,
All: He will not falter or be crushed.
Leader: In him God's holy arm is bared,
All: Through him God's sure salvation comes.
Leader: Then let the watchers shout for joy
And let the wasted places sing:
All: Now is the time for deliverance!
Now earth's redeemer has come!
BLESSING
May the God who shakes heaven and earth,
Whom death could not contain,
Who lives to disturb and heal us,
Bless you with power to go forth
And proclaim the gospel
In the name of the Father, the Son and the Holy Spirit,
Amen.
OR The Grace
May the grace of our Lord Jesus Christ, and the love of God, and the fellowship of the Holy Spirit be with us all, now and evermore. Amen.

CCLI Streaming Plus Licence 1844710
Some material © the Archbishops Council 2000 and some © The Iona Community, Wild Goose Publications,