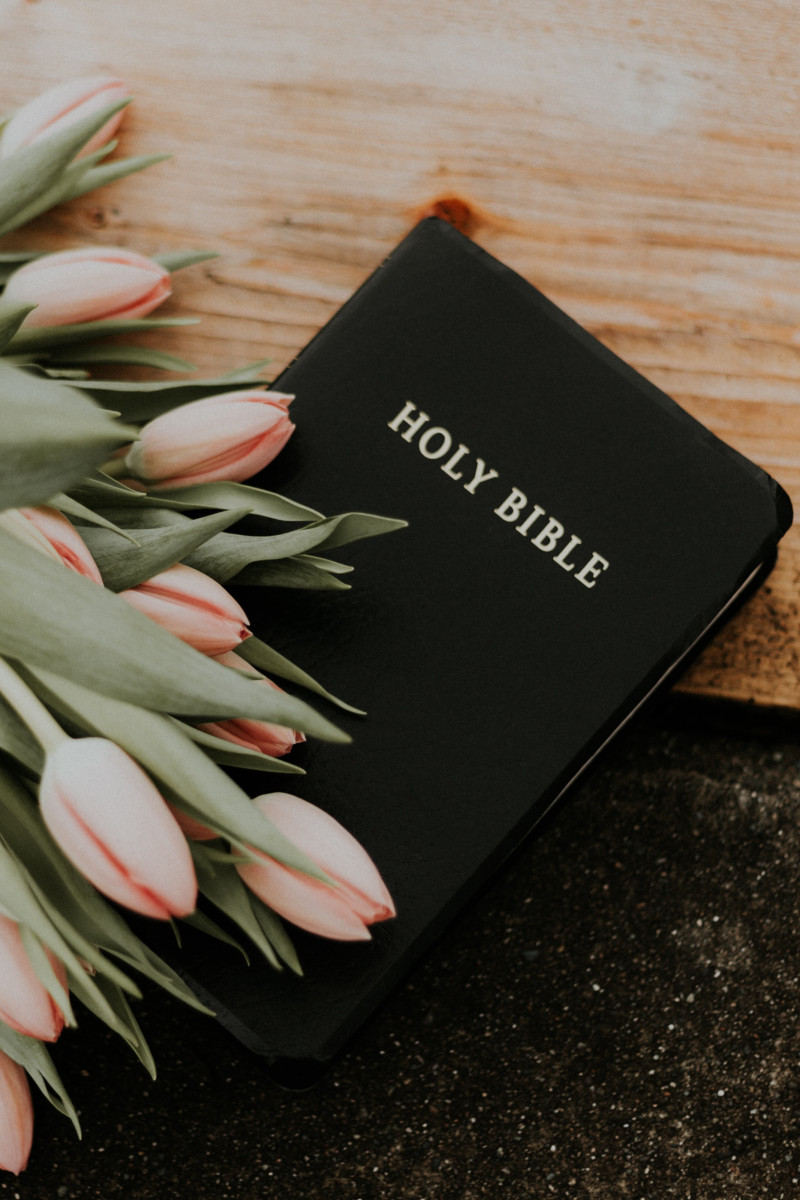 The service will begin at 10:00am:-
Click here to join in.
We will be enjoying 'Virtual Coffee' after the service.
Please have your device microphone and camera switched on if you want to be seen and heard. Then click here to download the ZOOM software (it's free) put the kettle on and join in.
Celebration of Holy Communion
Ordinary Time
Notices
Covid restrictions have now been removed by our government but please be aware of other peoples' preferences and concerns in our buildings and respect their choices. We continue to make hand sanitiser and masks available for use.
We have reserved a section of seating, which now extends to the left and right of the main entrance, for our church members who are content to dispense with social distance and masks but across the rest of the building please leave personal space. The Peace will still not be shared with any physical contact and Holy Communion is currently only shared in one kind (bread) as we do not consider the Common Cup wise at present.
Our services from All Saints, Kemble are now being filmed.
The link is on our website: https://thesundayservice.gallery.video/thamesheadcofe where you will see a full page image of our logo. When the camera goes live this will become the camera view in All Saints Church. The service sheet and zoom link for coffee will be unchanged from our website.
Home Groups- Everyone Welcome.
For Wed evenings 7:30pm: contact Martin and Jill Kingston
Next Thurs 28th April 7:30pm Home Group on Zoom – just join via our website link or speak to Liz Collins.
Zoom coffee mornings weekdays 10:30 am (link on Virtual Church Hall tab)
Zoom Night Prayer (compline) 9:00 pm Mon, Wed and Fri - via website.
Zoom Prayer Meeting Tuesday 8:30 – 9:00am
Little Fishes on Monday 25th April in Kemble village hall 2.00 to 4.00 pm
Open the Book in Kemble School will take place Thursday 28th April.
Poole Keynes Concert - Blue Notes and Siren Sisters – Sunday 8th May at 4pm followed by afternoon tea.
"The Chosen" starts on Tuesday 26th April 7.30 pm to 9.00 pm to be screened in Kemble Church for 8 weeks. This is a series of filmed episodes that cover the life of Jesus from when he commences his ministry.
Please join us.
Ukraine. If you would like to make a monetary donation then please contact the DEC (disaster emergency committee) humanitarian appeal which includes the likes of Christian Aid, Oxfam, and Save the Children on their website i.e. https://www.dec.org.uk/appeal/ukraine-humanitarian-appeal
Jill Kingston has also organised a more focused approach so please contact her at kingsjill50@gmail.com if you can help or are interested in donating.
Next Sunday's Service will be Morning Prayer at 10.00 a.m. There is a Zoom service via the website at 6.00 pm on the theme "Compassion".
Welcome to worship
Leader: O Lord open our lips
All: and our mouth shall proclaim your praise.
Hymn 310
Holy, holy, holy, lord God almighty!
Early in the morning
Our song shall rise to Thee:
Holy, holy, holy, merciful and mighty,
God in three Persons, blessèd Trinity!
Holy, holy, holy! all the saints adore Thee,
Casting down their golden crowns
Around the glassy sea;
Cherubim and seraphim falling down before Thee,
Who were, and are, and ever more shall be.
Holy, holy, holy! though the darkness hide Thee,
Though the eye of sinful man
Thy glory may not see;
Only Thou art holy, there is none beside Thee,
Perfect in power, in love and purity.
Holy, holy, holy, Lord God Almighty!
All Thy works shall praise Thy name
In earth, and sky, and sea;
Holy, holy, holy, merciful and mighty,
God in three Persons, blessèd Trinity!
Leader: The earth belongs to God,
All: the earth and all its people.
Leader: How good it is, how wonderful,
All: To live together in unity.
Leader: Love and faith come together,
All: Justice and peace join hands.
Leader: If Christ's disciples keep silent,
All: These stones would shout aloud.
Leader: O Lord open our lips
All: and our mouth shall proclaim your praise.
Confession
The grace of God has dawned upon the world with healing for all.
Let us come to him, in sorrow for our sins, seeking healing and salvation. c/f Titus2:11
Leader: Holy God, maker of all
All: Have mercy on us.
Jesus Christ, servant of the poor
All: Have mercy on us.
Holy Spirit, Breath of life.
All: Have mercy on us.
Let us in silence confess our faults and admit our frailty.
Silence
All: Before God, with the people of God,
We confess to our brokenness:
To the ways we wound our lives,
The lives of others,
And the life of the world.
Leader: May God forgive us all, Christ renew us all,
And the Spirit of God enable us to grow in love.
All: Amen.
The Collect
Almighty Father,
you have given your only Son to die for our sins
and to rise again for our justification:
grant us so to put away the leaven of malice and wickedness
that we may always serve you
in pureness of living and truth;
through the merits of your Son Jesus Christ our Lord,
who is alive and reigns with you,
in the unity of the Holy Spirit,
one God, now and for ever.
First Reading:
Acts 5:27-32 © NRSV
27 When they had brought them (apostles), they had them stand before the council. The high priest questioned them, 28 saying, 'We gave you strict orders not to teach in this name, yet here you have filled Jerusalem with your teaching and you are determined to bring this man's blood on us.' 29 But Peter and the apostles answered, 'We must obey God rather than any human authority. 30 The God of our ancestors raised up Jesus, whom you had killed by hanging him on a tree. 31 God exalted him at his right hand as Leader and Saviour, so that he might give repentance to Israel and forgiveness of sins. 32 And we are witnesses to these things, and so is the Holy Spirit whom God has given to those who obey him.'
This is the word of the Lord.
All: Thanks be to God.
Hymn 87
Breathe on me, breath of God,
Fill me with life anew;
That as you love, so may I love,
And do what you would do.
Breathe on me, Breath of God,
Until my heart is pure;
Until my will is one with Yours
To do and to endure.
Breathe on me, Breath of God,
Fulfil my hearts desire,
Until this earthly part of me
Glows with your heavenly fire.
Breathe on me, Breath of God,
So shall I never die,
But live with You the perfect life
Of your eternity.
Gospel Reading:
Hear the Gospel of our Lord Jesus Christ according to N.
All: Glory to you, O Lord.
John 20:19-31 ©NRSV
Jesus Appears to the Disciples
19 When it was evening on that day, the first day of the week, and the doors of the house where the disciples had met were locked for fear of the Jews, Jesus came and stood among them and said, 'Peace be with you.' 20 After he said this, he showed them his hands and his side. Then the disciples rejoiced when they saw the Lord. 21 Jesus said to them again, 'Peace be with you. As the Father has sent me, so I send you.' 22 When he had said this, he breathed on them and said to them, 'Receive the Holy Spirit. 23 If you forgive the sins of any, they are forgiven them; if you retain the sins of any, they are retained.'
Jesus and Thomas
24 But Thomas (who was called the Twin), one of the twelve, was not with them when Jesus came. 25 So the other disciples told him, 'We have seen the Lord.' But he said to them, 'Unless I see the mark of the nails in his hands, and put my finger in the mark of the nails and my hand in his side, I will not believe.'
26 A week later his disciples were again in the house, and Thomas was with them. Although the doors were shut, Jesus came and stood among them and said, 'Peace be with you.' 27 Then he said to Thomas, 'Put your finger here and see my hands. Reach out your hand and put it in my side. Do not doubt but believe.' 28 Thomas answered him, 'My Lord and my God!' 29 Jesus said to him, 'Have you believed because you have seen me? Blessed are those who have not seen and yet have come to believe.'
The Purpose of This Book
30 Now Jesus did many other signs in the presence of his disciples, which are not written in this book. 31 But these are written so that you may come to believe that Jesus is the Messiah, the Son of God, and that through believing you may have life in his name.
This is the Gospel of the Lord.
All: Praise to you, O Christ.
Sermon
The Creed
Let us declare our faith in God, Father, Son and Holy Spirit.
All: We believe in God the Father,
from whom every family
in heaven and on earth is named.
We believe in God the Son,
who lives in our hearts through faith,
and fills us with his love.
We believe in God the Holy Spirit,
who strengthens us
with power from on high.
We believe in one God;
Father, Son and Holy Spirit.
Amen.
Prayers
The Peace cf John 20.19
To crown all things there must be love,
To bind all together and complete the whole.
Let the peace of Christ rule in our hearts. cf Col 3: 14
The peace of the Lord be always with you
All: and also with you.
Hymn 205:
From heaven you came,
Helpless babe,
Entered our world,
Your glory veiled;
Not to be served
But to serve,
And give your life
That we might live.
This is our god,
The servant king,
He calls us now
To follow him,
To bring our lives
As a daily offering
Of worship to
The servant king.
There in the garden
Of tears,
My heavy load
He chose to bear;
His heart with sorrow
Was torn,
'yet not my will
But yours,' he said.
Come see his hands
And his feet,
The scars that speak
Of sacrifice;
Hands that flung stars
Into space
To cruel nails
Surrendered.
So let us learn
How to serve,
And in our lives
Enthrone him;
Each other's needs
To prefer,
For it is Christ
We're serving.
Graham Kendrick © Thankyou Music
Music plays while the table is prepared
(For those of our church family who cannot be present with us physically we encourage you to share in the prayer, meditate on the gift and sacrifice of our Lord and know that we are all joined as one in the family of heaven that our communion may also be yours in spirit.
The Eucharistic Prayer (D)
The Lord be with you All: and also with you.
Lift up your hearts. All: We lift them to the Lord.
Let us give thanks to the Lord our God.
All: It is right to give thanks and praise.
Almighty God, good Father to us all, your face is turned towards your world.
In love you gave us Jesus your Son to rescue us from sin and death.
Your Word goes out to call us home to the city where angels sing your praise.
We join with them in heaven's song:
All: Holy, holy, holy Lord,
God of power and might,
heaven and earth are full of your glory.
Hosanna in the highest.
Blessed is he who comes in the name of the Lord.
Hosanna in the highest.
Father of all, we give you thanks for every gift that comes from heaven.
To the darkness Jesus came as your light. With signs of faith and words of hope he touched untouchables with love and washed the guilty clean.
This is his story.
All: This is our song: Hosanna in the highest.
The crowds came out to see your Son, yet at the end they turned on him. On the night he was betrayed he came to table with his friends to celebrate the freedom of your people.
This is his story.
All: This is our song: Hosanna in the highest.
Jesus blessed you, Father, for the food; he took bread, gave thanks, broke it and said: This is my body, given for you all.
Jesus then gave thanks for the wine; he took the cup, gave it and said: This is my blood, shed for you all for the forgiveness of sins.
Do this in remembrance of me.
This is our story.
All: This is our song: Hosanna in the highest.
Therefore, Father, with this bread and this cup we celebrate the cross on which he died to set us free. Defying death he rose again
and is alive with you to plead for us and all the world.
This is our story.
All: This is our song: Hosanna in the highest.
Send your Spirit on us now that by these gifts we may feed on Christ with opened eyes and hearts on fire. May we and all who share this food offer ourselves to live for you and be welcomed at your feast in heaven where all creation worships you, Father, Son and Holy Spirit:
All: Blessing and honour and glory and power
be yours for ever and ever. Amen.
The Lord's Prayer please sit or kneel
All: Our Father in heaven,
hallowed be your name,
your kingdom come,
your will be done,
on earth as in heaven.
Give us today our daily bread.
Forgive us our sins
as we forgive those who sin against us.
Lead us not into temptation but deliver us from evil.
For the kingdom, the power, and the glory are yours
now and for ever. Amen.
Breaking of the Bread The president breaks the consecrated bread.
Every time we eat this bread and drink this cup,
All: We proclaim the Lord's death until he comes.
Giving of Communion
God's holy gifts for God's holy people.
All: Jesus Christ is holy,
Jesus Christ is Lord,
To the glory of God the Father.
Music plays as the people share in Holy Communion.
The president and people receive communion, first the wafer and then the wine (unless only shared in one kind). Please follow the directions given in your church.
The body of Christ keep you in eternal life All: Amen.
The blood of Christ keep you in eternal life. All: Amen.
Prayer after Communion
Father of all, we give you thanks and praise, that when we were still far off you met us in your Son and brought us home. Dying and living, he declared your love, gave us grace, and opened the gate of glory.
All May we who share Christ's body live his risen life;
we who drink his cup bring life to others;
we whom the Spirit lights give light to the world.

Keep us firm in the hope you have set before us, so we and all your children shall be free, and the whole earth live to praise your name; through Christ our Lord. All Amen.
Hymn: 52
At the name of Jesus
Every knee shall bow,
Every tongue confess him
King of glory now;
'Tis the father's pleasure
We should call him lord,
Who from the beginning
Was the mighty word.
At his voice creation
Sprang at once to sight
All the angel's faces,
All the hosts of light,
Thrones and dominations,
Stars upon their way,
All the heavenly orders
In their great array.
Humbled for a season,
To receive a name
From the lips of sinners
Unto whom he came;
Faithfully he bore it
Spotless to the last,
Brought it back victorious,
When from death he passed.
Bore it up triumphant
With its human light,
Through all ranks of creatures
To the central height,
To the throne of godhead,
To the father's breast,
Filled it with the glory
Of that perfect rest.
In your hearts enthrone him;
There let him subdue
All that is not holy,
All that is not true;
Crown him as your captain
In temptation's hour,
Let his will enfold you
In its light and power.
Truly, this lord Jesus
Shall return again,
With his father's glory,
With his angel-train;
For all wreaths of empire
Meet upon his brow,
And our hearts confess him
King of glory now.
Blessing (in this or another form)
Christ the Good Shepherd,
Who laid down his life for the sheep,
Draw you and all who hear his voice,
To be one flock within one fold;
And the blessing of God Almighty
The Father, the Son, and the Holy Spirit,
Be with you and remain with you always, Amen.
All: Filled with the Spirit's power,
We go in the light and peace of Christ.
CCLI Streaming Plus Licence 1844710 Some material © the Archbishops Council 2000
The Iona Community, Wild Goose Publications,