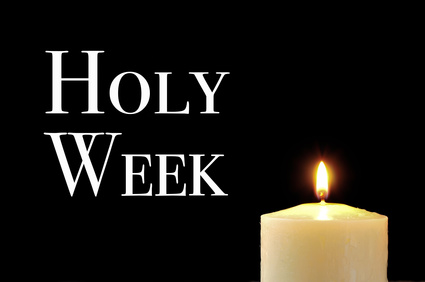 Notices for Holy Week
Services for PALM SUNDAY April 10th 2022
This week our services are different to usual as we remember Jesus triumphal entry into Jerusalem before his arrest and crucifixion.
I am sorry but there will not be a streamed service from All Saints Church Kemble as our service is a procession. You are welcome to join us at any point and dogs are always welcome but should be kept on a lead please.
10:00am Procession starts with prayers at All Saints Church Somerford Keynes. We will leave approximately 10:10 for St Michael Poole Keynes and after a brief stop (est 10:40) there will continue to All Saints Kemble arriving approximately 11:15 where we will join together for a short informal service.
There is also a procession starting at St Kenelm Sapperton at 10:15am and walking to St Luke Frampton Mansell for a short service starting at 11:00am.
Everyone is welcome to join us and well behaved dogs are always welcome in our buildings.
For anyone who prefers a more traditional start to Holy Week at 11:00am there will be a service at St Peter Rodmarton led by the Church Wardens. This usually starts with a procession from the village hall arriving at church for 11:00am start to the service.
April 14th Maundy Thursday
11:00am Gloucester Cathedral our bishops invite everyone to join them for the traditional Maundy Thursday service.
7:30pm All Saints Kemble service of HC before Good Friday. No foot washing this year but the first part of the service will be a reflection on Trevor's recent pilgrimage to the Holy Land followed by Holy Communion and a traditional ending.
April 15th Good Friday
9:30am Coates: Starting from the War Memorial our traditional walk with prayers and readings round the village finishing at St Matthews
11:00am All Saints Kemble: One hour with Jesus, a reflection for Good Friday
12:00noon St Kenelm Sapperton: Meditation
2:30pm All Saints Somerford Keynes: Wild and Messy Church for all ages
2:45pm St Luke Frampton Mansell: Meditation
7:00pm St Peter Rodmarton: Compline
April 16th Holy Saturday
6:00pm St Osmund Tarlton: Easter Eve
April 17th Easter Day
6:30am St Michael AA Poole Keynes: Sunrise Communion (outside)
8:00am St Osmund Tarlton: Holy Communion BCP
9:30am St Matthew Coates: Easter Communion
9:30am All Saints SomerfordKeynes: Easter Communion (ext)
10:00am All Saints Kemble: Easter Communion
10:00am St Michael AA Poole Keynes: Easter Praise
11:00am St Peter Rodmarton: Easter Communion
11:00am St Luke Frampton Mansell Easter Communion
After Easter 'The Chosen'
Starting on Tuesday April 26th at 7:30PM for eight weeks we will be screening season one of this excellent series at All Saint's, Kemble.
Each episode is approximately 45minutes and will be followed by refreshments and an open conversation finishing by 9:00pm
Everyone is welcome to share together in this unique telling of the greatest story ever told.
Other Notices
Home Groups- Everyone Welcome.
For Wed evenings 7:30pm: contact Martin and Jill Kingston
Thurs 7:30pm on Zoom – just join via our website link or speak to Liz Collins.
Zoom coffee mornings weekdays 10:30 am (link on Virtual Church Hall tab)
Zoom Night Prayer (compline) 9:00 pm Mon, Wed and Fri - via website.
Zoom Prayer Meeting Tuesday 8:30 – 9:00am
Little Fishes next on Monday 25th April in Kemble village hall 2.00 to 4.00 pm
Open the Book in Kemble School will next take place Thursday 28th April.
Choir practice in Church on Tuesday evening at 8.00 pm.
Ukraine. If you would like to make a monetary donation then please contact the DEC (disaster emergency committee) humanitarian appeal which includes the likes of Christian Aid, Oxfam, and Save the Children on their website i.e. https://www.dec.org.uk/appeal/ukraine-humanitarian-appeal
Jill Kingston has also organised a more focused approach so please contact her at kingsjill50@gmail.com if you can help or are interested in donating.