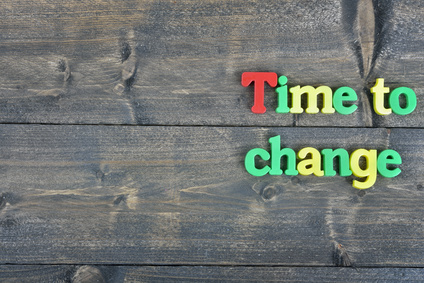 Take the Lent Plastics Challenge!
Click on the photo to open the challenge
The Church of England has issued a list of climate-conscious commandments to encourage worshippers to reduce their plastic use over Lent.
The church's 42 dioceses are being encouraged to participate in the "Lent Plastic Challenge" that encourages people "to reduce the actions which damage God's Creation".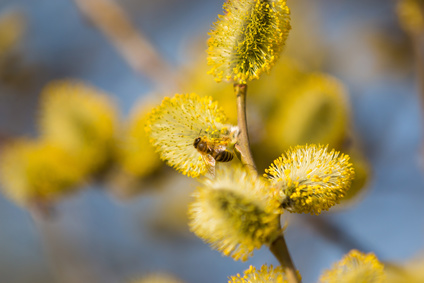 Sunday 25th March
Palm Sunday Walk
Followed by 'Bring and Share' lunch
10:15 at St Kenelm's Church Sapperton for a short act of worship as we begin
10:30 Walk from Sapperton to St Luke's Church Frampton Mansell (roughly 1 3/4 miles) with time for a comfort break at Frampton Mansell Village Hall
11:45 Short informal service in St Luke
12:15 Walk back 400 yds to Frampton Mansell village hall for a Bring and Share Lunch

As in previous years the suggestion is to go to Frampton Mansell Village Hall with cars and food at about 9:45. 'Lifts' will be arranged back to start at Sapperton then cars will be in right place as people need them when they leave.
Everyone is welcome for the walk or just for the short service or lunch.
Family Friendly for children and dogs (please note we will walk via Sapperton village across the Daneway to the Cemetery where we will leave the road. We will join Broad Ride walking round to Sapperton Wood and following the footpath above the Sapperton-Frampton Mansell Road through Frampton Wood and straight along the path to Highfields to where the footpath begins next to Frampton Mansell Village Hall. Sensible footwear for walking is recommended as it can get a bit muddy if wet and it is not suitable for pushchairs.
For the lunch everyone brings an appropriate savoury or dessert which we will share as a buffet style lunch together
If you would prefer a more traditional service we will share in the Liturgy of the Palms at St Peter Rodmarton walking from the village hall to church starting at 11:00am and everyone is very welcome to join us for that service and are welcome to join lunch at Frampton Mansell after the service.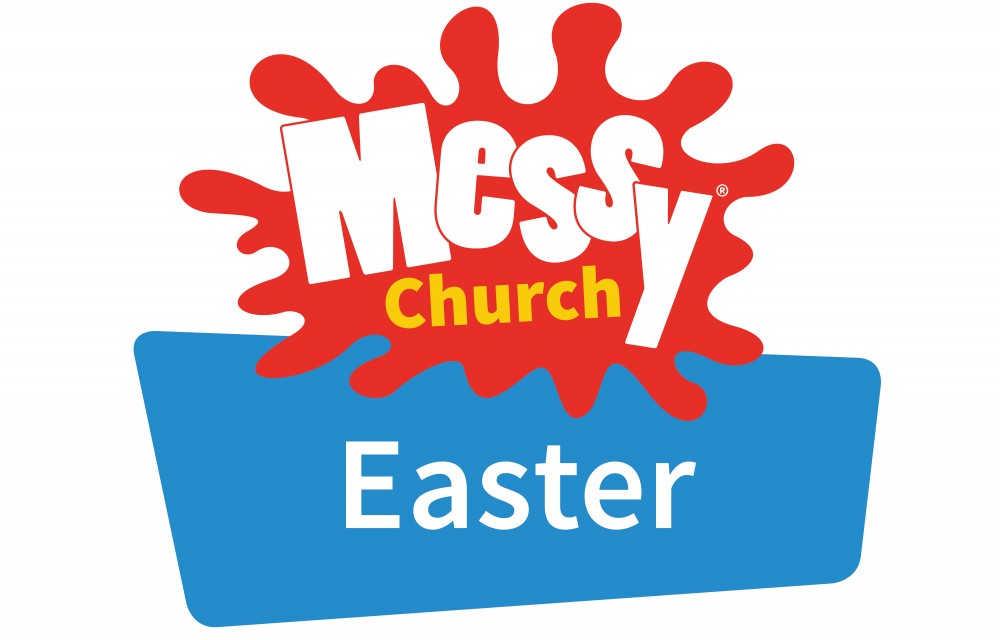 Messy Easter
Good Friday 30th March
2.00 - 3.30 p.m.
All Saint's Church
Somerford Keynes
GL7 6DL
Fun, Games, Craft and Worship
Tea, Squash, Cake and Hot Cross Buns!
Contact Liz 07831682410 for more information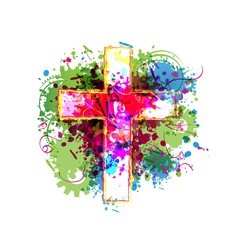 Wonderfully Made
Thameshead Benefice Craft Group
Date to be confirmed
10 – 12noon
The Rectory, Coates
Come and learn the art of Needle Felting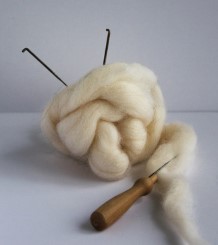 £5 to include all materials, coffee and cake.
If you would like to join us, please contact:
Liz 07774104990 e.collins@farming.co.uk
Elaine: 01285 770550 muddy-boots@hotmail.co.uk
Some countryside magazines seem to be written for urban people contemplating the rural dream. But Country Way is about real people in the real countryside, and the inspiring Christian work that is going on there.

You will find Country Way of interest if you enjoy stories of farming, the rural church, the environment and rural communities; as well as thoughts and reflections, and information on Christian resources and events. It comes out three times per year (January, June and October). The managing editor, Canon Dr Jill Hopkinson, is the National Rural Officer for the Church of England.

More details: http://countryway.org.uk/
Say it to God - In Search of Prayer - The Archbishop of Canterbury's Lent Book 2018
By Luigi Gioia, Bloomsbury £9.99

Luigi Gioia provides a welcome encouragement to all those who feel the need to freshen their practise of prayer. For Gioia, prayer is not about methods or techniques, but trusting that God is truly interested in everything that happens to us and wants to hear about it.

The book leads the reader into the theological aspects of prayer and how it relates to Christ, to the Holy Spirit and to the Church. This is done without using complex theological concepts, but simply through scriptural quotations. Chapters are kept brief intentionally to make the book suitable for daily reading over the Lenten period. With a foreword by the Archbishop of Canterbury, Say it to God demonstrates that the everyday, even the most mundane of tasks and situations, can be applied in deepening our practise of prayer.
---
Towards Jerusalem - A pilgrim's regress and progress to God's Holy City
By Steve Brady, BRF £7.99

God has an agenda for cities. Steve Brady is convinced of it. The Bible is full of significant cities and the biblical story is full of imagery of cities-culminating in God's 'holy city', birthed in and through His people. And so this book is a call to live for a vision bigger than ourselves, marching to a different drumbeat towards 'Zion', God's New Jerusalem and all that this means in transformative terms for today's Christian believer.

Beginning on Ash Wednesday and ending on Easter Monday, here are 40 reflections on passages from Genesis to Revelation. The intention is to ask what has Jerusalem, and the metaphors and similes it suggests… to do with the life of faith and the Lenten road to Easter.
---
The Living Cross - Exploring God's gift of forgiveness and new life
By Amy Boucher Pye, BRF £8.99

Here are daily reflections and prayers to help us to experience the living power of the cross of Christ through biblical and modern-day stories of wrongdoing and forgiveness. The journey through Lent can deepen our response to God's love and, as we allow the Holy Spirit to do His work, we can see spiritual transformation in our lives today.

---
Living the Prayer - The everyday challenge of the Lord's Prayer
By Trystan Owain Hughes, BRF £7.99

The Lord's Prayer is 'a comprehensive call to action that relates directly to how we live out our everyday lives,' writes Trystan Owain Hughes. Our challenge as Christians is not simply to make good decisions, but to make God decisions. 'When our faith affects our choices and inspires our decisions, the kingdom breaks through.'

Wide-ranging in its references and illustrations, this is a fresh and insightful excavation of 63 long-familiar words.
---
The Art of Lent: A Painting A Day From Ash Wednesday To Easter
By Sister Wendy Beckett, SPCK £9.99

This delightful book describes and interprets a series of paintings for each day of Lent. Artists often address subjects that our culture seeks to avoid, and Sister Wendy's brilliant and perceptive reflections will help you to read these paintings with a more discerning eye, and encounter deeper levels of spiritual meaning than may at first appear.
---
Lent Talks – Preparing for Easter with Radio 4
By Nick Baines, Giles Fraser, Bonnie Greer, Alexander McCall Smith, James Runcie and Ann Widdecombe, SPCK £6.99

Beginning with a dynamic Foreword by Christine Morgan, Head of Radio, BBC Religion and Ethics, six well-known writers and broadcasters offer fresh and arresting perspectives on the life and death of Christ. This brief but insightful book provides something for everyone on this year's journey towards Easter.
---
Crash the Chatterbox
By Steven Furtick, Authentic 9.99

When you are alone, do bad thoughts often come into your head, concerning yourself? Steven Furtick tackles the near-universal experience of this negative internal "chatter." He focuses on four key areas where the consequences of these messages can be most debilitating: discouragement, fear, insecurity, and condemnation.

With personal story, memorable teaching, and inspiring examples, Furtick shows readers how to silence the lies, embracing instead the true, freeing, and empowering affirmations that come from God.
---
A Place for God – the Mowbray Lent Book 2018
By Graham James, Mowbray, 8.99

In this new book Graham James turns his attention to places, from the Flinders Ranges in Australia to Devil's Island (French Guiana) via the Holy Land, Center Parcs and Holborn Underground Station. Alongside a daily reflection, a suggested Bible reading and short prayer, he describes the locations which have played a significant part in his life, enabling his 'discovery of the divine in the landscape and the built environment, and of a God who always locates himself in our world, supremely revealed in Jesus of Nazareth'.
---
Reflections for Lent 2018 - 14 February - 31 March 2018
By Gillian Cooper, CHP, £4.99

Reflections for Lent is designed to enhance your spiritual journey through the forty days from Ash Wednesday to Holy Saturday (14 February - 31 March 2018). Covering Monday to Saturday each week, it offers reflections on readings from the Common Worship Lectionary, written by some of today's leading spiritual and theological writers.

It is ideal for individuals and groups seeking Lectionary-based reflections for use during Lent and Holy Week, or for anyone wishing to try Reflections for Daily Prayer before committing to a year's worth of material. It also features a simple form of morning and night prayer and a guide to keeping a good Lent.
---
Dust That Dreams of Glory - Reflections on Lent and Holy Week
By Michael Mayne and Joel W Huffstetler, Canterbury Press, £10.99

This book collects together never-before-published seasonal material for Lent and Holy Week by the much-loved Anglican priest and writer Michael Mayne. Michael Mayne was one of Anglicanism's most compelling and attractive voices, a gifted preacher and writer whose works have remained popular.
---
In Company with Christ - Through Lent, Palm Sunday, Good Friday and Easter to Pentecost
By Benedicta Ward, Canterbury Press, £8.50

Sister Benedicta Ward, a church historian, guides us through the history of Christian procession. Over centuries of practice, the rituals and traditions of pilgrimage have evolved. Using the Holy Days of Palm Sunday, Good Friday, and Easter as her signposts, Sr. Ward takes us through time. Among our stops is ancient Palestine, where we explore the writings of the 4th Spanish nun, Egeria. Leaving Jerusalem, we cross time and arrive in the rituals of medieval English monasticism. Finally, we end where we began, with a journey into the Trinity. By taking part in this historical procession, we find a clear line of continuity between ancient and medieval times, and our own modernity.
---
Wilderness Taunts - Revealing Your Light
By Ian Adams, Canterbury Press £9.99

The poet, artist and priest Ian Adams offers a series of meditations with photographic images that draw on the Gospel accounts of the 40-day testing and temptation of Jesus in the wilderness.
It sees those temptations as taunts meant to throw Jesus off balance, and explores the taunts that assault us when we are confronted by the darkness in external events and by the shadows within ourselves -the critical inner voice that tells us we are alone, trapped and powerless, or the self-interested voice that tempts us to think we are in control, it's all 'about us'.
Ian writes that in the desert, 'wild beasts may come, but angels may come too' and each reflection concludes with a prayer phrase that enables us to turn a taunt into a life-giving truth, enabling us to better understand who we are to step with imagination and generosity into whatever is being called of us.